Booster Shot Bash
January 24, 2022
A booster shot can boost your family's morale.
In January, the CDC approved the Pfizer-BioNTech Covid-19 booster shot for children aged 12-17 years! That means everyone 12 years and older can get boosted at least five months after completing the primary Covid-19 vaccination.
That's music to the ears of many anxious parents, teachers, and other members of the community.
What now?
If your child meets the criteria for a Covid-19 booster, don't hesitate!
Schedule an appointment or pop in line at a local booster shot clinic. Contact your child's healthcare provider today to locate the best option for your family. For a complete list of Vaccination and testing sites, visit the Maine CDC website. 
While fully vaccinated AND boosted people are less likely to transmit Covid-19 to unvaccinated individuals, there is still a potential risk of spreading the virus. Continue to take steps to stay safe. Wear a mask indoors in areas of moderate or high transmission, and when outside, consider wearing a mask when in close contact with people who may not be fully vaccinated or boosted.
Make it a Celebration!
The science behind the booster shot tells us that after receiving the booster, the antibodies in your system increase by ten times and are approximately 80% effective against the Omicron variant.
This fantastic news is cause for celebration! Keep the hopeful excitement going after your child's booster shot and celebrate the occasion as a family. Indulge in a giant ice cream sundae, organize a sledding party, explore a new playground, or throw yourself a socially distanced booster bash!
When proper precautions are taken, there's a bevy of fun family activities to experience once you're all boosted.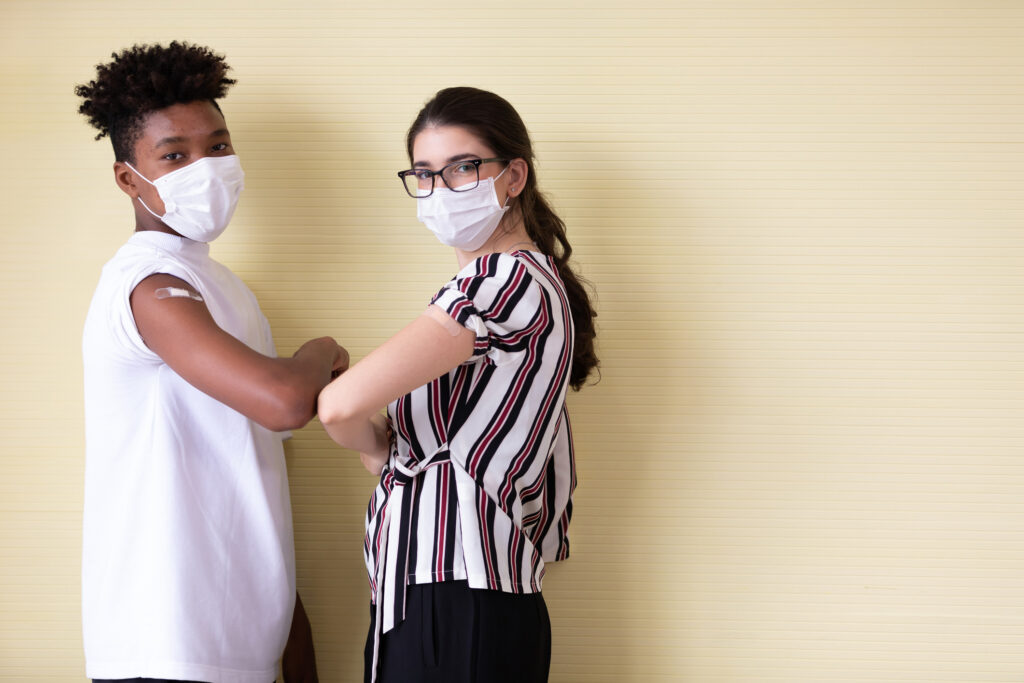 Stay Vigilant
As always, wash your hands regularly, practice social distancing, and get tested if you are experiencing Covid-19 symptoms. 

Do your part and spread the word to family, friends, and neighbors that are on the fence about getting their vaccination and booster shots. We are all in this together, and the Community Health Leadership Board is here every step of the way.