Coronavirus tips that doctors wish patients would follow
October 7, 2020
As communities across the country continue to navigate the impending flu season amid the ongoing COVID-19 pandemic, it is critical that we all take preventive measures to minimize risk and limit exposure to the coronavirus. Following proper precautions can decrease a person's chances of being infected or spreading the deadly virus.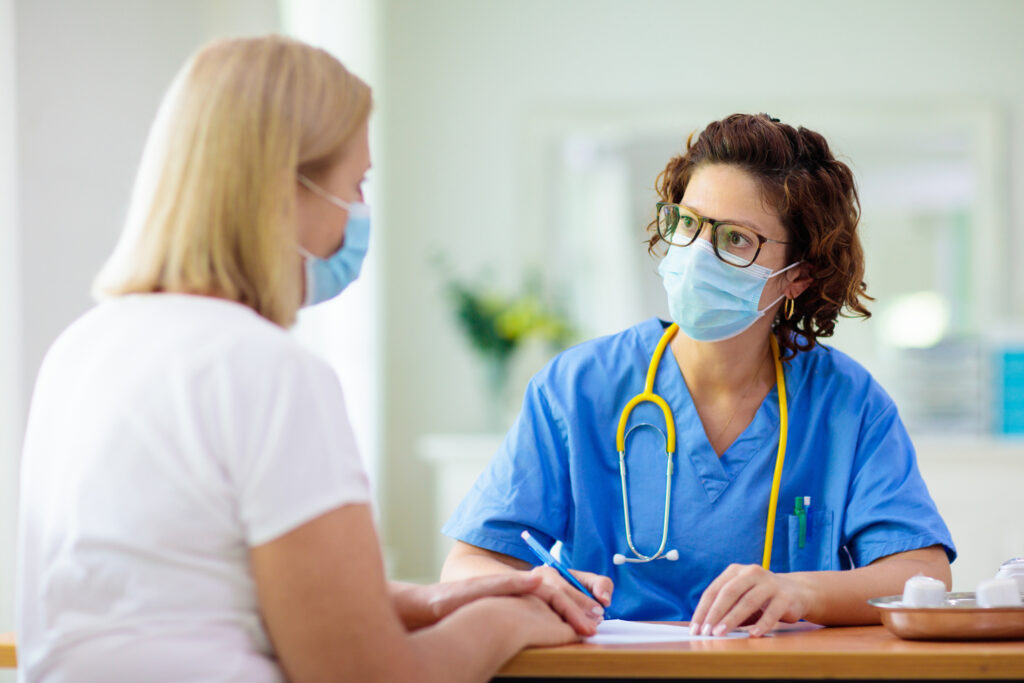 With the U.S. surpassing the of 200,000 COVID-19 deaths, here are some coronavirus tips that physicians wish patients would follow to mitigate the spread.
Wear a mask – There has been a turning point in the U.S., with many states mandating the wearing of masks to curb the spread of COVID-19. However, misinformation and mixed signals about masks continue to circulate. This has threatened to drown out the growing body of evidence that shows wearing masks can help fight SARS-CoV-2. Physicians want to clear up those misunderstandings to get everyone to  #MaskUp.
Keep your distance – Physical distancing "is the No.1 one way to prevent transmission," said Hannah Kirking, MD, medical epidemiologist for the Division of Viral Diseases at the Centers for Disease Control and Prevention (CDC). "The person-to-person transmission is essentially when someone talks or speaks or coughs, they create little droplets, and that social distancing essentially limits your ability to be hit with anyone else's droplet."
Wash your hands – Keeping your hands clean is essential because of how often people touch their faces or rub their eyes, giving virus particles their pathway into the body. "That sounds really simple. It's not rocket science, but it can really be effective," said Anthony S. Fauci, MD, a member of the White House coronavirus task force and director of the National Institutes of Health's National Institute of Allergy and Infectious Diseases. "It's in our hands. … You have the dynamics of the virus which, if left to its own devices, will keep resurging. The only way to stop it is by acting to countermeasure it. It can be done." In his interview with JAMA Editor-in-Chief Howard Bauchner, MD, Dr. Fauci outlined four other keys to blunt COVID-19's resurgence.
Limit exposure, slow the spread – "We are assuming that some patients with COVID-19 will have minimal symptoms or might not have symptoms and that they can infect other individuals that might be at higher risks for poor outcomes," said Odaliz Abreu Lanfranco, MD, an infectious disease expert at Henry Ford Health System in Detroit, an AMA Health System Program Partner. "By slowing the spread of COVID-19, they help their providers be able to provide the appropriate care because not everybody will come at once to the hospital." Dr. Abreu Lanfranco also shared four tips for physicians to help persuade patients about the importance of physical distancing.
Know when to get tested – The AMA encourages the general public to be good stewards of limited testing resources and help reduce wait times for results. Patients should seek testing for SARS-CoV-2 when they have a medical need for that test, meaning that they are demonstrating symptoms of COVID-19, they have a known exposure to COVID-19 (whether they have symptoms or not), they need a test before seeing a physician or getting a procedure or they are a health care professional that may have had exposure or risks exposing others.
Cooperate with contact-tracing efforts – If someone you've been in close contact with is diagnosed with COVID-19, you may receive a call from someone working for your local public health department. You should answer the call, and be reassured that discussions with health department staff are confidential. This means that your personal and medical information will be kept private and only shared with those who may need to know, such as your health care provider. Your name will not be shared with those you came in contact with.
Protect your children – Children infected with SARS-CoV-2, the coronavirus that causes COVID-19, are often asymptomatic, said AMA member Tamaan Osbourne-Roberts, MD, so it's especially critical that they wear masks to prevent the spread of the virus to others. Children also are likelier to be together in small, enclosed spaces all at once. Dr. Osbourne-Roberts also outlined three keys to help parents and kids succeed with masks.
Get the flu vaccine – The influenza season always hits hard, but this year is different. There is a looming threat of a "twindemic," which is the combination of a severe flu season and the current pandemic. Even a mild flu season can disrupt hospitals that have already been stretched by the surge of COVID-19 cases. While there is no vaccine yet for COVID-19, there is one for influenza and doctors are urging people to get the flu shot—and get their kids vaccinated—to reduce the risk of widespread outbreaks.
It is also important to note that temperature checks are not foolproof. In a statement outlining why the federal government is no longer requiring temperature checks for international air passengers, the CDC said: "We now have a better understanding of COVID-19 transmission that indicates symptom-based screening has limited effectiveness because people with COVID-19 may have no symptoms or fever at the time of screening, or only mild symptoms."
---
Adapted From: Berg S., (2020). 8 coronavirus tips that doctors wish patients would follow. https://www.ama-assn.org/delivering-care/public-health/8-coronavirus-tips-doctors-wish-patients-would-follow