Making Your Mask More…You!
August 12, 2020
When you're leaving the house each day you run through your usual list; Keys? Check. Wallet? Check. And now…mask? Check! Wearing a face covering in public has become the "new normal" but, it doesn't have to be so mundane. You can create masks for every outfit, you can make your mask a statement, you can make your mask more…you!
We have created a very simple instructional guide on how to sew your own face masks. The instructions highlight 8 easy-to-follow steps. We have also included 3 different size patterns so everyone in your family can get in on this fun DIY. Choose your pattern of choice and you will be well on your way to rocking a mask that uniquely you!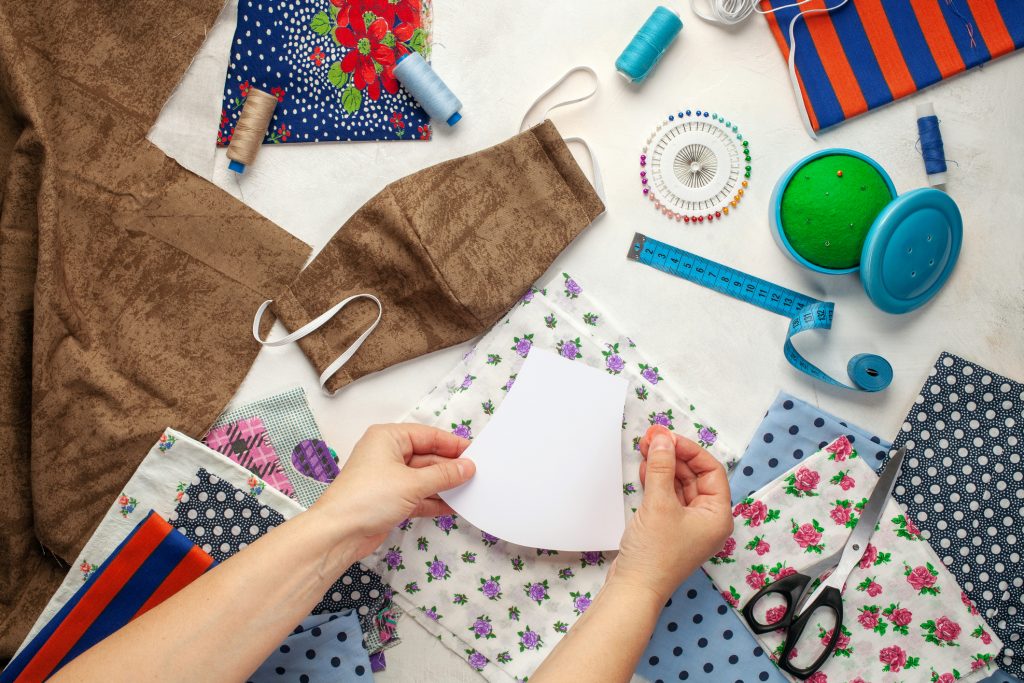 Not interested in sewing, but want a mask that reflects your style? There are plenty of cool, fashionable mask choices that require no sewing at all.
A scarf & a mask combined! Many designers are highlighting the ways in which you can take their fashionable scarves and use them as masks. Rebecca Minkoff has created a blog post and video to show how you can do just that! Vogue has also written a piece on the use of scarves as an accessory and a non-PPE, essential face-covering in 2020. Fashionable and functional!
A mask from an old shirt! It is fairly simple and straightforward to make a face covering, without any sewing. So, take that old shirt you have no use for or take a top with that pattern you love and get out your scissors. This blog and 3-minute video, from jennifermaker.com, shows you how to make a double-layered mask in the easiest way possible!
Making masks with whatever you may have on hand! You can make a mask with some of the things you may have just lying around your home. Found an old bandana? Make it into a mask! Have a sock with a missing partner? That can be a mask too! Even a pillowcase can be made into a mask. Cosmopolitan has created a list of household items that you can easily convert into a mask if you need to!