Face Covering Wearing and Sewing Instructional Guides
Wearing a mask when you are in public is an important way to help your loved ones stay healthy.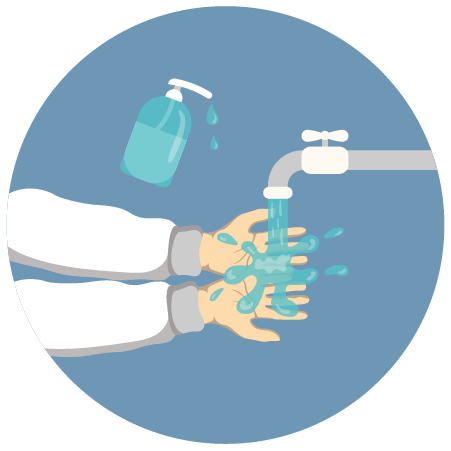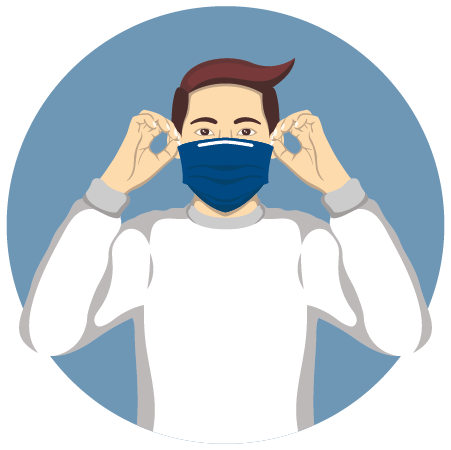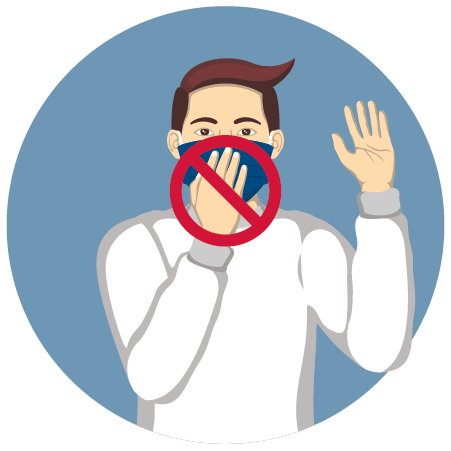 More Face Covering Dos and Don'ts:
Don't stockpile clinical procedural masks. Our healthcare workers need these masks in order to care for our community.
Don't stop social distancing. A face mask or cloth covering will not completely protect you from the virus. Face coverings provide some protection and remind you not to touch your face.
Do wear a face covering if you have symptoms of COVID-19. (This includes fever, shortness of breath, a new cough, and muscle aches.)
Do wear a face covering if you are in a high-concentration area of COVID-19 cases.
Do wear a face covering to remind yourself not to touch your face and to help prevent the spread of germs from droplets produced through speaking/coughing.
Do follow all the guidelines for proper use of a face mask or cloth covering detailed in our instructional guide.
Do wash your hands. Washing your hands correctly is continuously the best protection against COVID-19.
Our healthcare experts encourage you to continue staying physically, or socially distant when possible, practicing good hygiene by washing your hands correctly and staying home if you are feeling ill. Wearing cloth face coverings is also supported by the CDC officials. By following these recommended guidelines, you can help care for our community and ensure your safety.
For more information on how to properly wear face coverings, view the downloadable instructions below.
How to Wear a Mask Instructional Guide
---
Homemade Face Coverings:
The CDC encourages the creation of homemade, cloth face coverings. If you want to make your own, but don't know where to start, click the link below to download our homemade face covering pattern!
How to Sew a Homemade Mask Guide
---
Cleaning Your Face Coverings
Homemade and cloth face coverings can be cleaned to provide you with continual use. A washing machine can be used to clean your cloth face covering. Clean them regularly if they are being used often.